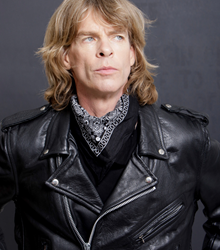 Los Angeles, California (PRWEB)
June 29, 2015
The most recent installment of host, actor, writer and director Gregory Graham's web show has been recognized as Best TV/Webseries at the 2015 Film Awards. In the "Heavy Metal Greg" show, rock host Gregory Graham interviews musicians such as Lemmy from Motorhead and popular bands such as Cage the Elephant, The Black Keys and many more. Gregory gives viewers an up-close look at what it is like to be at the Grammy Awards in Los Angeles and gives a glimpse of the show that brings excitement and glamour to both fans and musicians.
Gregory was thrilled to be contacted by the Film Awards team once his show won. He shared, The email said 'Congrats again and keep rockin'!!!' I will do my very best to keep rocking for all the fans out there! I am very fortunate to be working with Emmy award winning director of photography Dan Feliz who is very talented and a pleasure to collaborate with.
This show is also an official selection of the 2015 Best Shorts and Accolade Global Film Competitions. Information about the 2015 Film Awards and a list of recent winners can be found at http://www.thefilmawards.com/winners/.
Gregory Graham is an award-winning actor/screenwriter/director and has been acting since 2000. He has 56 IMDb acting credits and has booked roles in several movies as well as TV series such as CSI Miami and Trust Me.