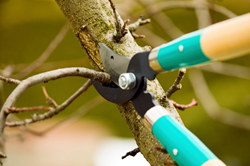 Everett, WA (PRWEB) May 22, 2015
With the heat and dry weather of summer approaching, the newest article from Precision Tree Service discusses the best ways to prepare your trees for summer. The warm weather can have very negative effects on trees and plants and preparing your trees is extremely important in order to keep them strong, healthy, and looking beautiful throughout the year.
Whether it is tree trimming, limb removal, pruning, or full tree clearing, summer is the best time to focus on tree maintenance. The article starts by explaining tips on inspecting your trees and shrubs. Precision Tree Service advises that when inspecting trees, be sure to check for insect infestation and disease, as well as cracks, wounds, and decay.
The article continues by sharing suggestions for pruning dead, diseased and unsafe branches. The article states, Be sure that you or your tree care service provider doesnt get carried away and top the tree. Tree topping is a poor practice which leaves stubs that can cause several different health problems. This can also destroy the tree's natural shape, promotes suckering and the development of weak branch structures.
Precision Tree Service goes on by explaining the four most common types of tree pruning. The first option is crown thinning. Crown thinning promotes better form and health by increasing light penetration and air movement.
Taking proper care of trees during the summer months will ensure strong and healthy trees year-round. Precision Tree Service offers tree removal, trimming, and pruning throughout Everett, Marysville, and Seattle. For more information, visit their website at http://precisiontreeservicewa.com.
About Precision Tree Services:

Precision Tree Services is a family-run business that expands throughout Whatcom and the Snohomish County area. They provide a full range of tree services, including tree removal, tree pruning, shrub and bush pruning, hedge trimming, stump grinding, crown reduction, crown raising, tree cabling, and more. All of our services are conducted by fully-trained tree experts or ISA certified arborists. Contact our office to schedule a tree service.

14715 Smokey Point Blvd

Marysville, Washington 98271

Phone: (888) 277-2334

Email: precisiontree(at)hotmail(dot)com