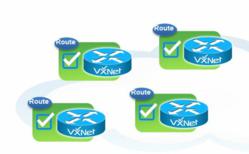 Long Beach, NY (PRWEB) July 08, 2013
The Locator ID/Separation Protocol (LISP) is a next generation -network architecture that fundamentally changes the way we design and implement networks. It brings a new freedom where IP addresses no longer need to remain bound to subnets and can move anywhere. It enables next generation capabilities such as efficient multihoming, datacenter mobility, and a dual stack solution for IPv6 transition.
The adoption of the cloud demonstrates that the bottom line is that users want to quickly deploy services. From the network perspective, the focus is transporting the data into and out of this dynamic overlay to provide new freedom from your physical network topology.
According to Dino Farinacci, former Cisco Fellow and Internet Protocol Designer, "Vinci Consulting has shown that being practical and operationally deploying a new architecture like LISP allows them to be thought-leaders in providing new services other providers only dream about. They can introduce these services without any peer coordination allowing provisioning to happen in hours versus years."
Designing and deploying a complete, redundant, geographically distributed, LISP infrastructure is a time consuming undertaking that is difficult for many organizations to justify. Vinci Consulting's commercially supported LISP mapping and proxy services provide Enterprise organizations a cost effective means to take advantage of the capabilities of network overlays not found on the Internet today.