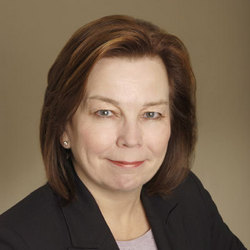 Toronto, ON (PRWEB) January 29, 2008
Eluta Inc. announced today that Kim Peters, one of Canada's most widely known and experienced online recruitment executives, has joined the company as its new President & Chief Executive Officer. Ms Peters has also been elected to the Management Committee of the company's board of directors.
"We are fortunate to have such a well-known and respected industry executive at the helm of our popular search engine," says Anthony Meehan, the Founder and Chairman of Eluta Inc. "Kim brings a rare combination of industry experience and management depth to the Eluta.ca platform, which we believe is the future of online recruitment in Canada." Ms Peters' mandate is to establish Eluta.ca as the leading player in the next generation of recruitment sites.
Ms Peters is one of the most seasoned executives in Canada's online recruitment industry, with over 10 years experience in senior management roles. She is the founder of Workopolis, where she served as President & COO. Prior to launching Workopolis, Kim oversaw the creation of GlobeCareers, Canada's first major online recruitment site. Most recently, she served as Vice-President of Recruitment Advertising at CanWest MediaWorks, where she oversaw the creation of Working.com.
"I am excited to be leading Eluta.ca, as it brings search engine marketing to the field of recruitment," Ms Peters says. "I was fortunate to be present when recruitment advertising began migrating from print advertising to online job boards. Now I see the same transition happening today, as specialized job search engines like Eluta.ca gradually replace traditional job boards. Increasingly, employers and job-seekers want to be connected directly and don't need costly intermediaries."
Launched in 2006, Eluta.ca is a unique search engine that specializes in finding new full-time jobs in Canada directly from employers. The site provides a high quality search experience by using proprietary algorithms, technology and human editing to connect job-seekers directly with employers, bypassing traditional job boards. Eluta.ca also contains exclusive data and editorial content from the annual Canada's Top 100 Employers competition and Canada's Best Employers for New Graduates, both managed by Eluta's parent company. In 2007, more than 1.8 million unique users searched Eluta.ca to find new jobs at employers across Canada.
###